Annual Meeting 2022
November 17, 2022 @ 6:30 pm

Join us for the Fallen Timbers Battlefield Preservation Commission's annual meeting. We'll gather at 6:30 for refreshments with the meeting and presentation to follow.
Technology and Historical Interpretation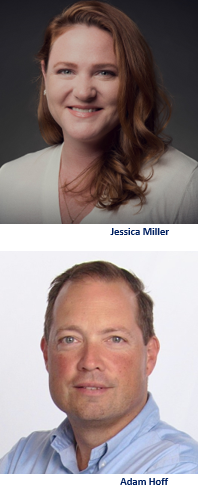 Jessica Miller is the Director of Creative Services for the MadAveCollective, an agency that specializes in nonprofit marketing. 
Adam Hoff, owner and President of Hoff Consulting Services, has been a Fallen Timbers Battlefield Preservation Commission board member for several years and has served as the architect of this website project for the Commission.
Jessica and Adam have combined their talents to create an innovative website for the Commission that permits visitors to walk the Battlefield, Monument and Fort Miamis sites virtually, or to use the website at the sites to enhance their experience with additional historical information. Using this site as a prime example, Jessica and Adam will demonstrate the power of technology in historical interpretation and presentation. While the site is still a work in progress, it provides a visitor experience beyond that available to the average visitor today. It also provides opportunities for lovers of history that need ambulatory assistance to visit three important historical sites without ever leaving their homes.
Come and learn how technology can be the future of history.