Wayne's Traitors: A "Many-Headed Monster" of Conspiracy and Deceit 
May 21 @ 2:00 pm

-

3:00 pm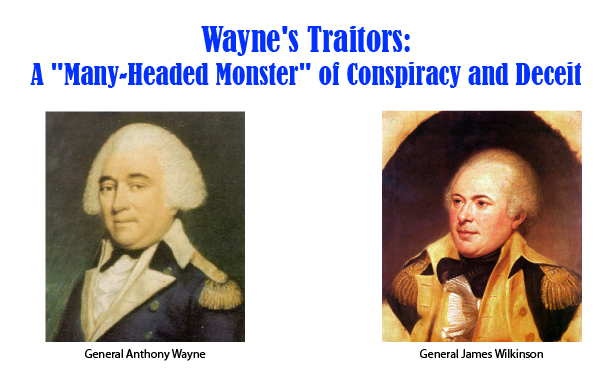 Join us for a presentation by Julia Wiley, president of the Fallen Timbers Battlefield Preservation Commission.
Please contact Laura Labadie at ljl50states@gmail.com to request a Zoom invitation to this virtual event.
Wayne's Traitors: A "Many-Headed Monster" of Conspiracy and Deceit 
When commissioned by President Washington to bring peace to the Ohio Territory in 1792, General Anthony Wayne thought he knew the risks and dangers he and the Legion would face – travel through harsh wilderness, hunger, disease, and impossible physical conditions, while in constant conflict with fearsome Native warriors. What he did not envision was the second campaign he would simultaneously wage against traitors embedded in his own forces, intent on dismembering the new United States from within. The deadly rivalry between General Anthony Wayne and General James Wilkinson is a tale of ambition, treachery, and insidious intrigue at the highest levels of military and political power.